Thanks to to AFD's support through the Digital Africa seed fund , GCAF is very pleased to announce the launch of a digital Venture building program that will support and boost the activities of African start-ups using digital solutions. Keenly aware of the potential for digital business streams to generate additional revenues, the "Digital Performance Program" is focused on African start-ups for whom digital presents both opportunities and challenges.
The "Digital Performance Program" is designed to provide practical and operational digital support to African start-ups that already offer their services digitally, regardless of their business model or target audience. Participants will be supported for a 2-3 month period by a Venture Builder who will work to develop the fundamentals of the start-up's online business, including: website, digital offers, acquisition campaigns, customer relationship and loyalty tools, and customer satisfaction.
Program participants will be matched with an experienced digital expert and will receive a modest marketing budget to promote and optimize their digital strategy. In light of the current economic situation's impact on the availability of funding for African start-ups, the objective of the program is to support start-ups with business fundamentals, with tangible results that have a real impact on their resilience, profitability and revenues.
Eligibility criteria:
Applications from companies based in Africa, operating in Africa or focusing on production in Africa are welcome.
Businesses should already have a developed digital component to their activities, whether B2C or B2B.
Applicants must have an established business that has passed the proof-of-concept stage and has regular recurring revenues.
Be willing and available to participate in the program
How to apply:
Applications are to be submitted here https://forms.gle/YgMhv16Rgq5k33Ea9, by the legal owner of the start-up, and include the following documents:
Official company registration
A brief description of the company with a pitch deck
Short overview of the company strategy
A signed reciprocal confidentiality agreement
A signed participation agreement
Applications will be reviewed and by an internal committee and selected on a 'best-fit' basis for the program. The program's first cohort is open to 50 candidates.
For more information please refer to the Program brochure or inquire at digital@ greentec-foundation.org
About GCAF
Founded in 2018, the GreenTec Capital Africa Foundation is a non-profit organization that promotes the development of investment in African entrepreneurship with the goal of driving the creation of local economic and social added-value. With offices on both continents – Africa and Europe – the foundation aims at creating synergies between different stakeholders to mutual benefit. In order to achieve its goals, the GreenTec Capital Africa Foundation collaborates with partners in the entrepreneurship ecosystem, investors and SMEs as well as public and private institutions.

About AFD
Agence Française de Développement (AFD) Group is a public financial institution that finances, supports and accelerates transitions towards a more just and sustainable world. As a French overseas aid platform for sustainable development and investment, we and our partners create shared solutions, with and for the people of the global South.
Our teams are active in more than 4,000 projects in the field – in the French overseas departments and some 115 countries. They strive to promote health, education and gender equality, and are working to protect our common resources — peace, biodiversity and a stable climate.
It's our way of contributing to the commitment France and the French people have made to achieve the Sustainable Development Goals. Towards a world in common.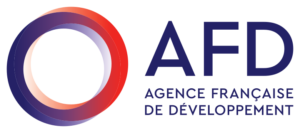 For more information: https://choose-africa.com/startups-fondsdigitalafrica/